Import business
To the corporations intending to import a wide variety of products ranging from food materials, textiles to miscellaneous goods:
We select superior manufacturers with well-balanced quality and prices from among the numerous manufacturers in Africa or Southeast Asia to deliver high-quality products to you.
Our on-line store African Dream, which is also our original brand name, sells imported products or materials. We can sell them not only to general customers but to corporations for business purposes.
If you find any products or materials you wish to have, please feel free to contact us.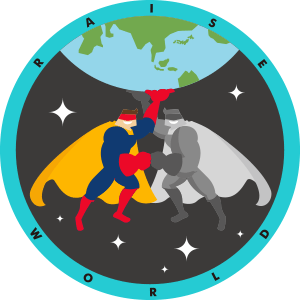 RAISE WORLD's support
We wish to support such corporations as:
Corporations facing difficulties in finding new suppliers.
Corporations planning to import African miscellaneous goods, flower or food materials.
Corporations planning to manufacture and sell new products utilizing African products.
Imported products
Import of food
Purple Tea / Honey

Import of textiles
Textiles

Import of miscellaneous goods
Beads products / Sisal materials products

Other products we are projecting to handle
Flower materials (roses, etc.)/beeswax/superfood, etc.

With regard to imports of such products as textiles and miscellaneous goods,
we can render our service through our sales site "African Dream."
In our African Dream business, we import African unique consumer goods (mainly textiles, miscellaneous goods, food, health food, cosmetics materials) and sell them in Japan.
We sell them through our sales site[ https://african-dream.shop-pro.jp/] to general consumers and, at the same time, we can respond to the business needs from corporations.
For details of the products we deal in, please refer to the below links.
Details of our support concerning import
We cover a wide area in Eastern Africa backed by the strong, local power of responding to the customer needs.
We are quick and reliable in taking necessary steps, covering local pick-up of cargos and arrangement of air and marine transportation for importing them.
Building up of the relationship of mutual trust with local corporations.
From producing of products to sale of them.
You can import products as you wish.
In procuring products in Africa, you are required to have strong responding capacity such as the power of judging the reliability of the local partners, negotiations with local corporations and responding to the local business customs. With our branch offices in Kenya and Ethiopia, we are covering a wide range of Eastern Africa with the staff members who have the career of working there for ten years or more.
As we have the experience as a manufacturer, we can render our services for not only procurement of raw materials but producing of products and manufacture and sale of them. Please contact us for counseling.
If you wish to import the products we deal in, or have specific products to procure, please contact us with the email format presented below.

Flow of the importing business

Flow of the importing business

Inquiry

Please feel free to contact us by email or by telephone.

Interviews

Please let us know about the products you wish to procure, the targeted countries, expected amount/price/delivery time.

Proposal of plans

We will make proposals of the most suitable plans covering the suppliers, selection of corporations that will provide products, and the way of manufacture and sale.

Procurement or manufacture

Our local staff arranges the procurement or manufacture.

Import

We can cover from the local pick-up of cargos to the arrangement of air and marine transportation for importing them.

Delivery of products

We are quick and reliable in taking necessary steps up to the stage of completing deliveries.
Inquiry

about our import business
Inquiry using the email format
After completing your transmission, we will send you back our reply automatically.
Our staff member will contact you after that.